What do we do?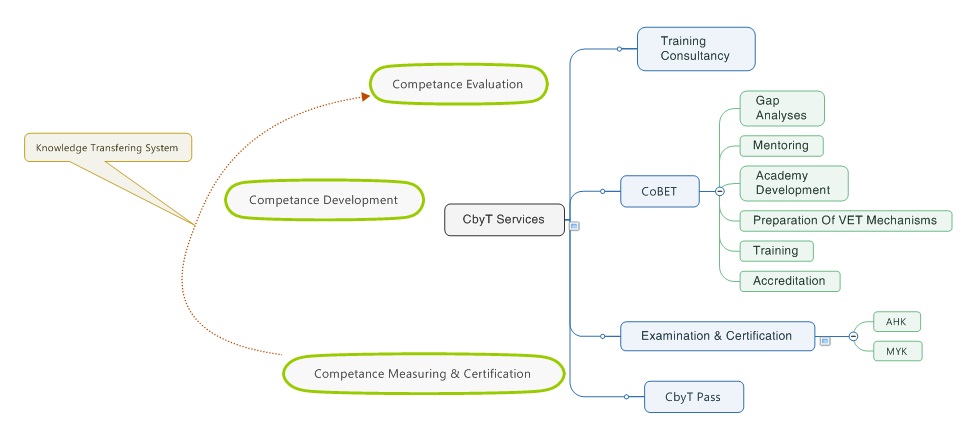 The main objective of the CbyT activities is "Competence Development". For that reason, CbyT constituted its service platforms within the framework of competence evaluation, development and measurement.
It features several subjects such as the determination of the competence levels of persons who work on every department and levels in a workplace, and elevating them to the occupation standards and workplace conditions, and to the levels that must be elevated, wisdom management, ability management and the changing management.
Actually, the performance of competency work with integrity can be made sustainable, without increasing the costs, through several systems that may be constituted by using the own sources of the establishments.
TEGEV (Teknolojik Egitimi Gelistirme Vakfi), following its establishment in 1994, made the developing professional skills and competence as the target subject, and through the foundation of TEGEV Occupational Technical Training Research Center, the Competence Development in Company Based Training is being started to examine.CbyT, through its establishment in 2010 as an affiliation of TEGEV (Teknolojik Egitimi Gelistirme Vakfi), carried on its competence works as professionally. It has a knowledge and experience of more than 20 years.